David Tutera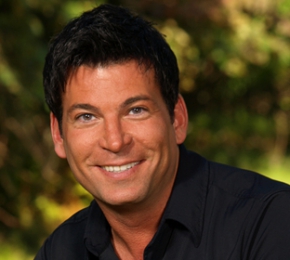 Celebrity Entertaining Expert, Television Host and Author
David Tutera
David Tutera Discusses How to WOW Your Valentine
Valentine's Day has long been known to be the most romantic day of the year. Though searching for that perfect gift for your significant other could make the holiday feel overwhelming and stressful. Should you get her traditional favorites like jewelry and chocolates or flowers? Or, is she going to light up over the latest high tech gadget? Leading entertaining expert and host of WE TV's My Fair Wedding, David Tutera, is here to help!
David is available to discuss results from a new national survey, commissioned by Sears, on male and female behaviors and desires for Valentine's Day, and how they differ. He will provide options for conventional Valentine gifts, as well as how to spice up your Valentine with some innovative and non- traditional gift-giving ideas.
David has created a name for himself by taking his passion for designing spectacular events and transforming them into a lifestyle. Now his expertise gives inspiration to listeners who are stumped for gift ideas, as well as how to avoid common gift-giving mistakes.
Date Recorded: 02/07/2012
Podcast of the interview Download: