Podcast: Play in new window | Download
Subscribe: Apple Podcasts | RSS
Rounding out the weel's Big Topics from Sports to Law to more. We speak every Friday with Jonanthan Mason and Richard Kurtiz about the biggest stories everyone is talking about and more.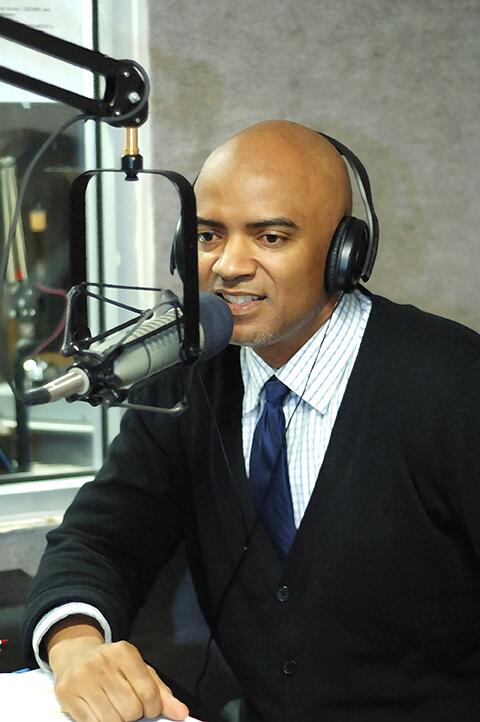 Mason Law Group was founded by Jonathan Mason. Jonathan is graduate of Howard University and Georgetown University Law Center. He began his legal career in 1992 as a litigator in the Winston-Salem, North Carolina office of a large regional law firm. In his early years, Jonathan worked on a variety of litigation matters for major corporations and insurance companies. As a young litigator, Jonathan was able to gain significant "hands-on" experience by handling motion hearings, depositions, bench trials and even jury trials. Jonathan experienced his "fifteen minutes of fame" in 1995 as a member of the team that represented a screenwriter who was subpoenaed to testify during the criminal trial of O.J. Simpson. That representation culminated in a nationally-televised court hearing opposite Johnnie Cochran and F. Lee Bailey.
Jonathan's foray in entertainment law began with his representation of Luther Vandross, Ltd. and Bad Boy Entertainment in separate litigation matters in North Carolina. Thereafter, he began representing "talent" in entertainment-related transactions. Since relocating to Atlanta in November 1998, Jonathan's practice has expanded to include representation of independent record labels, music producers, songwriters, production companies, concert promoters, visual artists, and fashion models. Jonathan's practice also includes entertainment-related litigation, including royalty and commission disputes, copyright infringement, and trademark infringement matters. He has been involved in matters involving Luther Vandross, Kirk Franklin, Bishop T.D. Jakes, Rickey Smiley, and Sean "Diddy" Combs. Although Jonathan enjoys working with well-known clients, the heart and soul of his practice is dedicated to assisting unsigned artists in positioning themselves to reach the next level, or advising start-up record labels and production companies on the legal issues associated with start-up entertainment companies.
Sample representations include:
Negotiation of producer and remix agreements between Atlanta-based producers and artists such as T.I., Rick Ross, Lloyd, Young Dro, Mario, Lil Wayne, Mariah Carey, Jay-Z and many others
Negotiation of synchronization and master use license agreements with Hollywood film studios
Preparation of Private Placement Memoranda for independent film projects
Drafting and negotiation of recording, producer, and publishing agreements
Representation of comedian in litigation and arbitration proceedings
Negotiation of video and DVD distribution agreements with national distributors
Jonathan, a published photographer, creative writer, model, background actor and blogger, founded the Mason Law Group to capitalize on his passion for the arts. Both professional and relaxed, the culture of Mason Law Group strives to embrace all of its clients equally, regardless of their stature. The firm is located within Atlanta's FUSE Arts Center, an arts-friendly community which provides entrepreneurial and business support to artists of all types.
For the past 15 years, STRATEGIES has enjoyed working with an exceptional array of people. From novice writers seeking guidance on writing and publishing options to professionals looking to use a book to augment their business needs; from politicians looking to hone their craft and deliver a message to business people interested in branding and introducing themselves or a product to the public; from entrepreneurs developing a business model to New York Times bestselling authors seeking to supplement the efforts of their in-house representation, STRATEGIES specializes in unique, personalized, result-oriented approaches to assist our clients in reaching their goals.
Podcast of the interview Download: