Dr. Robert Piccioni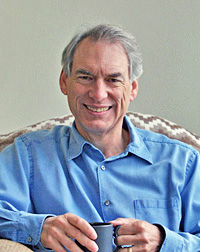 TOPIC-The SUN! Everything YOU ever Wanted to Know!
About Dr. Robert Piccioni:
—————————————
Dr. Piccioni has a B.S. in Physics from CalTech, a Ph.D. in High Energy Physics from Stanford University. He taught at Harvard University, and UCLA and did advanced research at the Stanford Linear Accelerator in Palo Alto, California and the Fermi National Laboratory near Chicago.
He has personally known and worked with 16 Nobel Prize winners!
In the business world, he ran eight companies that sold over one half billion dollars worth of high tech equipment and has numerous patents in medical devices, smart energy and micro electronics.
Dr. Piccioni has 3 books in print and numerous fun, interesting, and informative DVDs and U-Tube videos available. These can be found on his website: Guide to the Cosmos: Making the Wonders of our Universe Accessible to Everyone:
You can click here to sign up to get his newsletter for free:
Newsletter – Guide to the Cosmos
Date Recorded: 8/16/2012
Podcast of the interview Download: